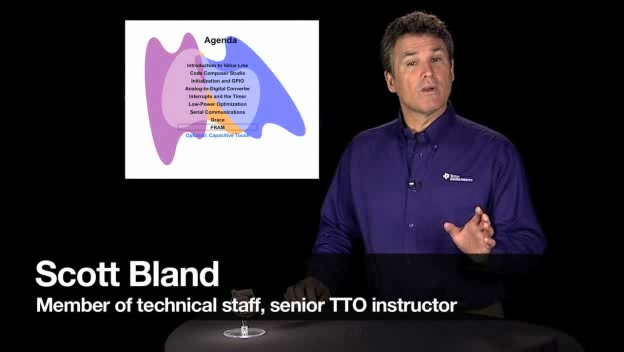 MSP430 LaunchPad 入门
课程简介
The Getting Started with the MSP430 LaunchPad Workshop is an in-depth introduction into MSP430 basics. The LaunchPad is an easy-to-use development tool intended for beginners and experienced users alike for creating microcontroller-based applications.

The LaunchPad development kit is a part of the MSP430 Value Line series. LaunchPad has an integrated DIP target socket that supports up to 20 pins, allowing MSP430 Value Line devices to be dropped into the LaunchPad board.

Also, an on-board flash emulation tool allows direct interface to a PC for easy programming, debugging, and evaluation. Included are free and downloadable software development environments for writing and debugging software.

LaunchPad can be used to create interactive solutions thanks to its on-board push buttons, LEDs, and extra input/output pins for easy integration of external devices.